Progress means Prizes means Pies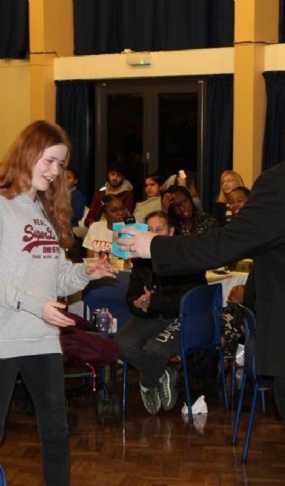 Pie 'n' Chips Prize Giving packs them in!
The school hall has packed with parents and pupils for a very special prize-giving. The evening celebrated all of the many learners who had made real progress over the last term. The prizes were handed out by Mr Cole and Mr Moore, and pies and chips were handed out by our wonderful catering staff. Everyone had a great time and we'll definitely be doing this again.