Distance Learning
From Monday, April 20 learners will have access to a number of "live" lessons a week, delivered via Microsoft Teams. This will enable learners to watch a pre-recorded lesson, complete work from it and submit that work to teachers for marking and feedback.
Timetables for these lessons are posted on each Year Group's page which can be accessed via the links below.
We have a range of resources designed to help you with using Microsoft Teams :
Resources to help you use Microsoft Teams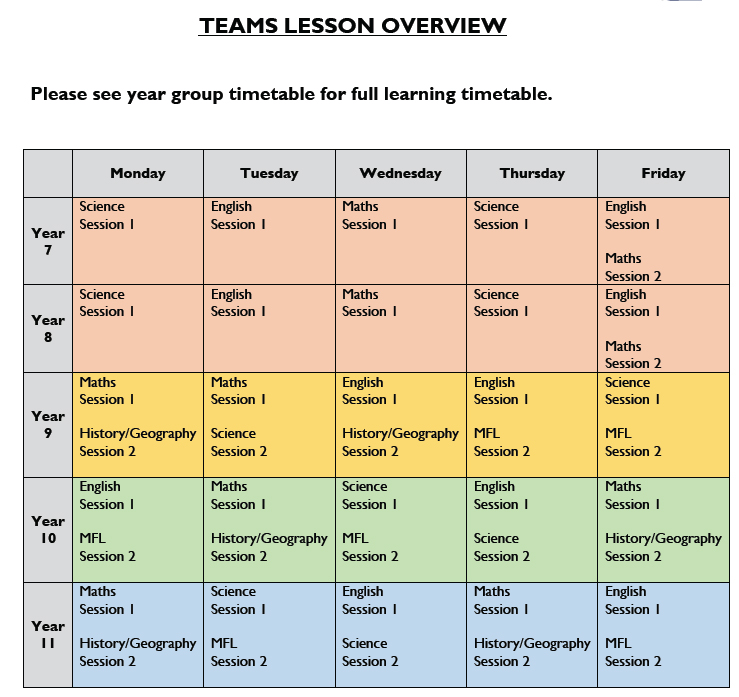 Students completing work packs they have received at home can email their completed work into school for feedback at learningsupport@stjamesacademy.org.uk.
All learners are encouraged to submit work of which they are proud via email at awe@stjamesacademy.org.uk​​​​​​​. This work will be shared on social media and learners rewarded for their submissions.
While the Academy is closed staff have made available both home learning and revision resources to ensure that our learners' education is impacted as little as possible. Please telephone 07464 365811 or email onlinelearning@stjamesacademy.org.uk if you have any questions or require any help with any of our online resources. Please note that these contacts are monitored during the course of the day and you can expect a reply within 24 hours.
Parents of students with additional needs can contact Mrs Bansal with any questions which they may have : fbansal@stjamesacademy.org.uk.
Useful Distance Learning Links
Distance Learning Resources and Information
Need help with your work? E-mail for subject support
Useful Documents